Complete phone service including local and long distance, phone numbers, call routing and any custom solutions required to make your operation perform at peak efficiency
Included Features of Encon's Phone System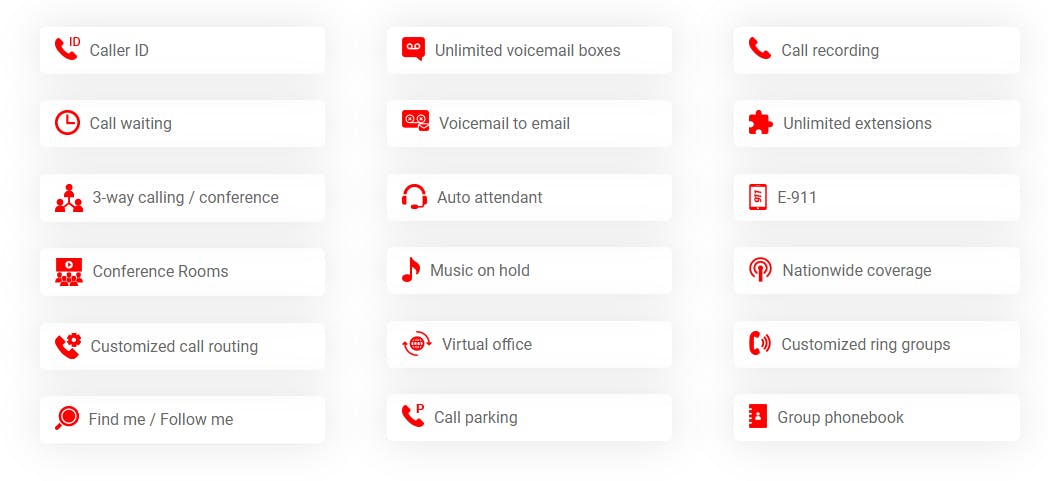 Customized Music on Hold & Voices
The benefits of a well-written, professionally produced message on hold program are undisputed. In addition to assuring your callers that they're still connected, you can inform them about your company's products and services, or your community's unique amenities. Promote activities and special events, remind callers of your hours and location, invite them to visit, direct them to your website, and thank them for their business.
Greatly reduce the number of callers who hang up
Project an image of quality and professionalism
Prompt your callers to ask questions and encourage them to take action
Increase your website traffic
Messages on hold
Music on hold
IVR/Auto Attendant Voices
Customized Voicemail recordings.We take care of everything from professional script writing and expert production, to music licensing, digital equipment, and installation. In fact, we're so confident in your satisfaction, we guarantee it in writing!
Professional script writing
Expert digital production
Your choice of male, female, or alternating announcers
Foreign language translation and native language announcers
Extensive music library to fit any image and demographic
State-of-the-art digital message player
Comprehensive customer service program
Satisfaction guarantee